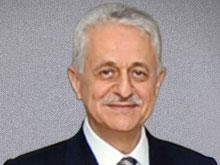 Hamid Jafar
Chairman
For over 40 years the Crescent Group has been a pioneering force in the MENA region's diverse economic sectors through its two subsidiaries, Crescent Petroleum and Crescent Enterprises.
Over the years our companies together with our greatest asset, our people, have pursued challenging opportunities with confidence and optimism. It is with this positive mindset that the Crescent Group has flourished from the small beginnings of a Sharjah, UAE-based firm into an international entity invested and thriving in an array of industries.
We have remained anchored to our operational objectives while adhering to our strong values and business ethics, reinforcing respect for the Crescent brand throughout this extraordinary journey. Defined by more than our business approach, success has also afforded us the ability to give back to the communities we serve. Through a number of local as well as international initiatives, the Crescent Group has played a significant role in fostering the development, growth and stability of economic, social and environmental drivers of society.
Our achievements, of which we are proud, would not have been possible without the mutual ambition and passion we have shared and cultivated with our partners from our early beginnings in Sharjah. With this strong foundation, we look to the future with great optimism, aspiring to expand the Crescent Group's operations worldwide, by tapping into new industries and sectors that will generate both economic and social returns.
Hamid Jafar
Chairman